BACK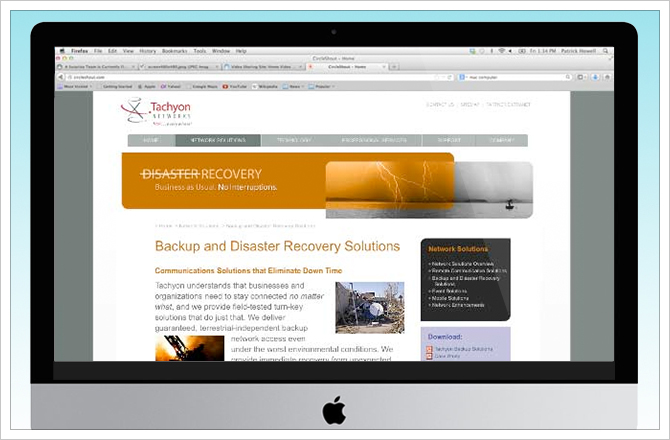 Print and Website Design Collateral Program
Customer
Satellite communications software company.
Objective
Redesign all website and print products for enhanced market appeal.
Solution
Our revamped website design directed Tachyon's target audience to specific areas relative to their needs. Tachyon's primary audience of government agencies, corporate managers and field operations specialists, and taken to pages with support solutions immediate for them to reduce outside flow. Additional data and spec designs are given only to users that need the specific information and all printed copy is matched to stylistic and color design as the website standards.
Teqniksoft's unique eye for soluble redesign reinforced the current corporate identity standards while increasing visual appeal with color and relevant photography to broaden Tachyon's new positioning. The structure of the website proved to better channel the clientele, accessing PDF downloads and crosslinking data tailored specifically to the search party.
Our team ensured the remodel of Tachyon was optimized for better performance across all mediums and surpassed industry standards on web design efficiency and appeal to make navigating Tachyon's products and services faster, easier and better.