BACK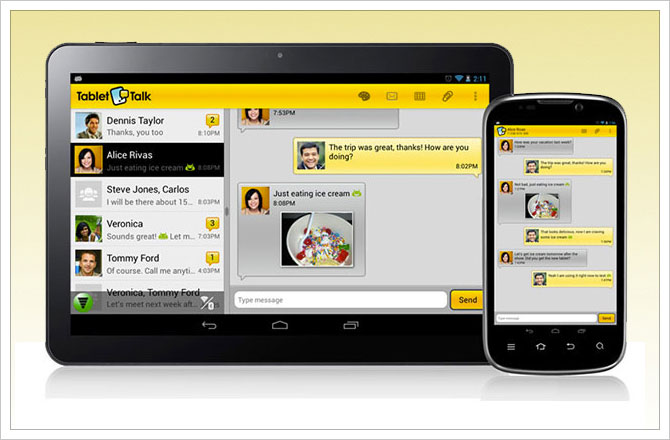 Tablet/Smartphone Device-Connected SMS Messaging
Customer
Existing Android app company providing mobile tablet SMS solutions.
Objective
Design and develop a next generation intuitive user experience and brand identity.
Solution
Tablet Talk is a tablet SMS texting app that lets the user text from a tablet and even make voice calls, while the connected phone stays in the user's pocket! It works with all Android tablets, including Nexus, Galaxy, Note, and Kindle Fire tablets. Unlike other apps, Tablet Talk doesn't force users to use a new phone number... friends, coworkers, and family can contact the user with an existing Android phone number. We simplified the experience and provided more intuitive upfront education and graphical setup. In addition we created a new brand identity and graphical design language for the company to increase its appeal (looks much more professional).
The company was excited to team with a development partner that brought a multidisciplinary range of skills needed to implement their product successfully. Our international software product design and development team provided a range of services including UX architecture and design, brand identity and design language, and production.