BACK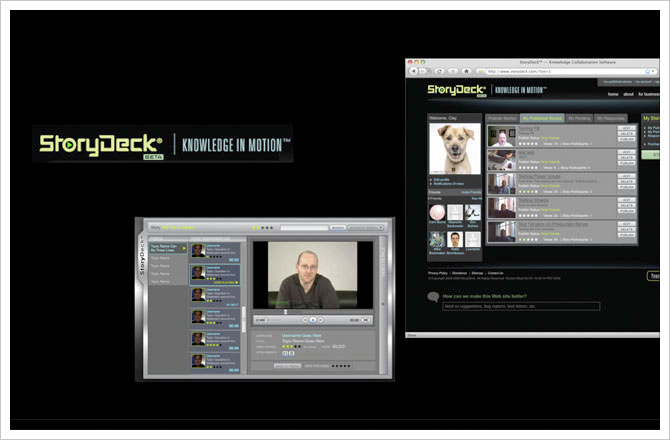 Social Video User Experience
Customer
Startup company entering into knowledge management space incorporating social media software features and aggregation.
Objective
Provide conceptual and Beta UX design (user experience, brand identity design, and graphic design) for a new knowledge management software solution incorporating video and social media.
Solution
A startup company engaged Teqniksoft to design and develop a Flash, Flex, and Java application solution—that enables users to create, edit, and publish over the web. The system allows users to add multimedia content to a published collection of video content. Video collections are published for select or public users to view and interact over various social sites, with the ability to search for relevant videos using keyword phrases based on the software's unique gathering and creation of content metadata.
The customer was excited to team with a development partner that brought a multidisciplinary range of skills needed to implement their product successfully. Teqniksoft's international software product design and development team provided turnkey product development services including product requirements definition, object and system architecture design, user experience design and production, software engineering focused on Flash, Flex and Java, content management customization using Alfresco, and quality assurance.
As a partnership, we envision this distributed software solution to allow users in a variety of social networking environments to expand and broaden ways to communicate and collaborate.