BACK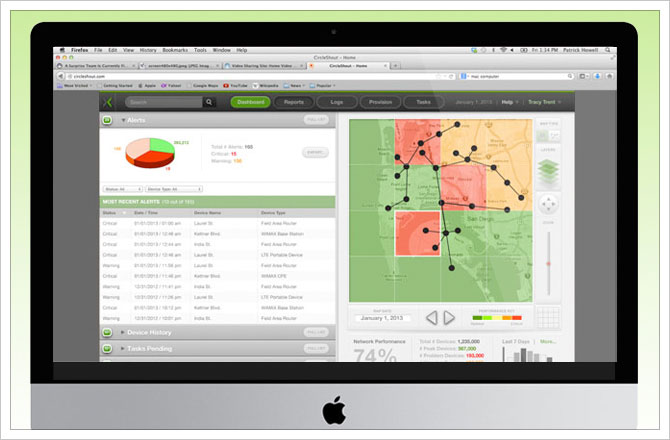 Network Management Enterprise Software
Customer
Medium-size wireless device monitoring and management software company.
Objective
Provide a user-friendly yet information rich enterprise web software solution to monitor and manage millions of wireless devices in metropolitan areas.
Solution
A startup industrial automation software company engaged us to design a web enterprise software application to enable users to effectively monitor and manage millions of wireless devices in very larger metropolitan areas. It was designed to give network operators quick access to overall network performance and issues using a dashboard metaphor. From the dashboard, operators can zoom into a map interface to quickly locate a single or group of devises to troubleshoot before failure. In addition, to properly service devices with software updates or fixes, operators perform searches to locate the devices and update as a total aggregated group or specific to a single device. The visual metaphor and hierarchy provided an intuitive way to sift through millions of devices and to quickly identify top tasks to perform.
The company teamed with Teqniksoft to provide turnkey product development services including: product requirements definition based on user needs; user experience design and production.