BACK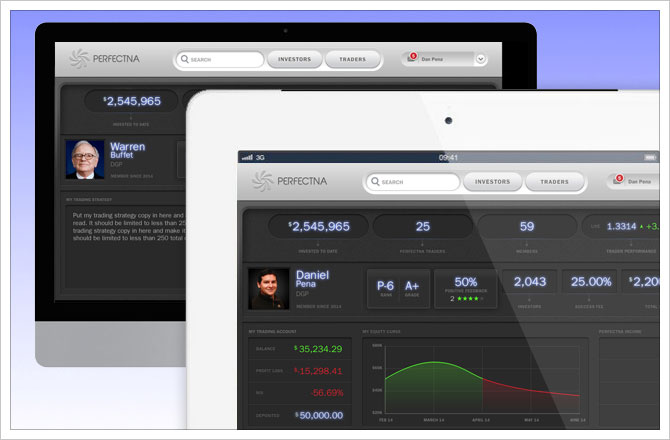 Echo-Trading SaaS
Customer
Small SaaS-based financial tech firm empowering forex brokers in a connected world.
Objective
Design a white label user experience solution that appeals to tech-based traders and investors to easily connect, invest and follow trading patterns.
Solution
We designed and developed an enterprise grade SaaS UX that can easily be white-labeled. Investors can easily and visually analyze trading patterns, hence decide whether or not to "echo" a trader's trades by signing up with a broker. The UX was treated with extreme sophistication, appealing to a higher end spectrum of investor and trader.
The company was excited to team with a partner that brought a multidisciplinary range of skills needed to implement their product successfully. Our international software product design and development team provided a range of services including ideation, UX design, and brand consulting.