BACK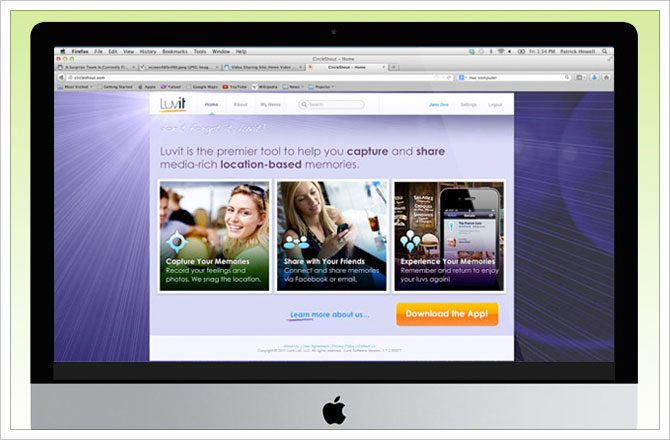 Mobile Cataloging of Memories by Location
Customer
Startup company entering digital imagery (video and photo) space incorporating social features and mobility.
Objective
Design and develop a web and mobile 2.0 application allowing consumers to capture photos and video, share them with friends and family privately or publicly, and store those digital memories using location-based technology.
Solution
This "digital memories" company engaged us to consult and design and develop an iOS mobile solution enabling consumer users to capture a digital memory based on where they are and were. After dropping a location pin, we provided auto metataging and in addition allowed them to add their own incorporating text, assigning a category, and the ability to add an audio annotation. After saving, the app auto uploaded all information to the cloud. Users were able to access their created memories using map features, lists and share them with other users both using the web desktop and iOS platforms. In any given location, such as Paris for example, users access digital memories created by others, both friend specific and public.
The customer was excited to team with a development partner that brought a multidisciplinary range of skills needed to implement their product successfully. Our international software product design and development team provided a range of services including intial ideation, product requirements definition, UX architecture and design, production, and multi-platform development.