Back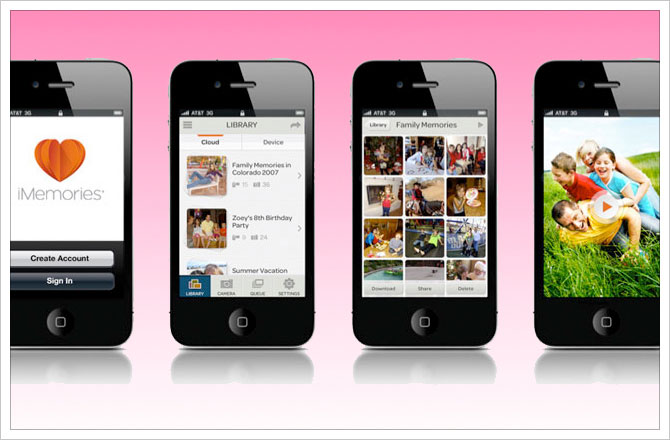 Mobile and Web Video & Photo User Experience
Customer
This solution was for an existing company providing analog to digital media conversion, digital editing, and a cloud storage solution. Customers can edit and share their digital memories, create DVDs and more.
Objective
Provide a web and mobile 2.0 next generation user experience solution (user experience architecture and UX design) to enable a broader range of digital media services and options from the cloud.
Solution
This "digital memories" company engaged us to consult and design a long-term user experience solution (roadmap and functional design)—to enable consumer users to create, upload, edit, store, and share using desktop, web, iOS and Android platforms (mobile and tablet). Users first capture their memories and provide a number of methods to upload to the cloud. The company provides analog to digital conversion services to create a digital account, in addition to allowing users to create and account and upload their existing and future digital video and photo media. After stored in a user "cloud" account, users can view, organize into albums, edit their digital media, create DVDs, and share their digitized memories with their friends and family over the web and TV.
The customer was excited to team with a development partner that brought a multidisciplinary range of skills needed to implement their product successfully. Our international software product design and development team provided a range of services including product requirements definition, UX architecture design, user experience design and production, and multi-platform expertise.