BACK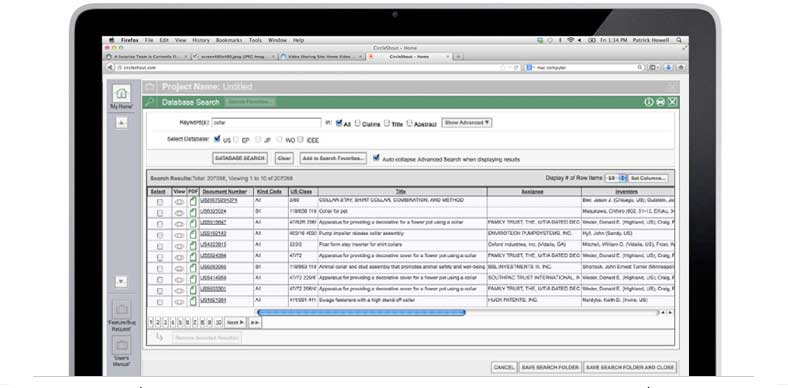 Search and Database Software Tool
Customer
An online electronics trade database company.
Objective
Design and develop a tool for sharing and searching intellectual property.
Solution
Teqniksoft teamed with an online database company to create trademark software for scanning intellectual property and patent information. Users can now use this sophisticated tool for searching and important to scour a patent database collected from worldwide records. After assigning a project name, users create logical categories to arrange patent information to their own parameters, including company goals, projects and work habits. The software automatically updates documents as changes are made and does not bind users to defined schemes or database overloading.
This product has assisted the online patent searching catalog in a revolutionary way that fit all the criteria of our client — definition-based upon user needs, user experience design and production and software based on .NET, QA, Flex and SQL.