BACK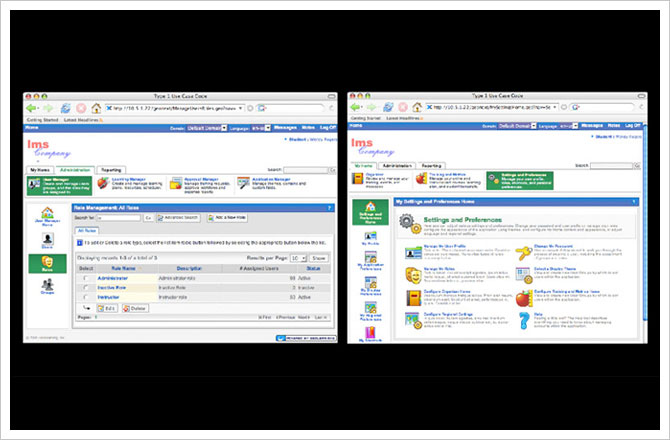 Learning Management System Design & Development
Customer
A top five learning management system (LMS) enterprise software company.
Objective
Define, design and develop an industry-leading ease-to-use LMS system based on .NET technology.
Solution
After many years of success in the Learning Management System software market, our client was motivated to give their existing product a 'refresh.' After many years of software releases, it was becoming increasing difficult to manage long-term growth and maintenance of the product. As such, our client determined to design and develop a new best-of-breed software release built on a more robust, scalable, multi-tiered architecture with an easy-to-use user interface. The system was designed to easily configure and support a wide variety of client implementations and to place the foundation of the application onto an enterprise class framework. Teqniksoft's usability and user interface designers and engineers teamed with the company's product team to achieve this impressive effort.
Technologies Used
The Microsoft .NET platform is the enterprise software framework used for the entire project. The system strived adhere to and use the various facilities provided by the .NET framework, whenever possible. The backend of the system was developed entirely in C#. In fact, all non-UI parts of the system were developed in C#. The system runs inside of the ASP.NET Runtime, which runs inside of the Microsoft IIS application server. Additionally, the web-based user interface of the system is developed using ASP.NET technology.