BACK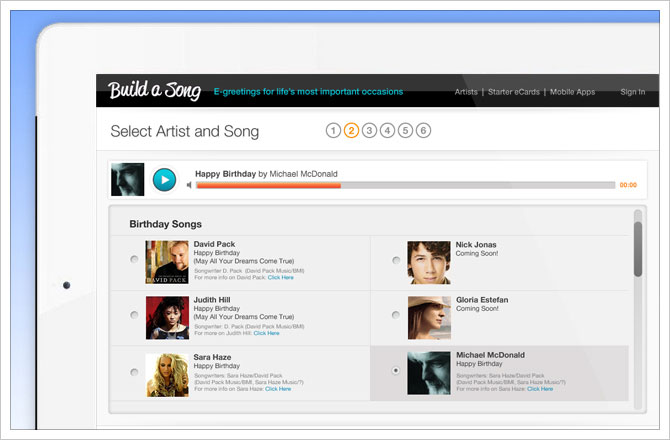 Online Music Greeting Cards
Customer
Startup entertainment software company focused on selling music cards online.
Objective
Provide a user-friendly and rich music constructions or "build a song" solution to enable consumers to send music card gifts to friends and family.
Solution
A startup music software company engaged us to design and develop software application enabling users to construct songs and send to friends and family members as a music card. This step-by-step process allowed the user to choose from a library of songs by theme, holiday, or occasion, then "build" a song by selecting lyrics (from multiple selections, verse by verse), and select a soundtrack to create a unique song for the recipient. The user would from a visual card library, type in their message and send off (SMS or email) to a single or multiple recipients. After receiving, the recipient could play back the card as an interactive card experience.
The company teamed with Teqniksoft to provide turnkey product development services including: product requirements definition based on user needs; user experience design and development.