BACK
Create Measurable Business Value By Incorporating Users Into the Software Design and Development Process
Increase Profitability Incorporating User-Friendly Interfaces into Early Product Development
It pays to design user-friendly interfaces. Creating software and products that are easily understood by the customer increases satisfaction and productivity while reducing expenses on training and customer support, as it will not be necessary in a large scale — the customer will not have any barriers with the product.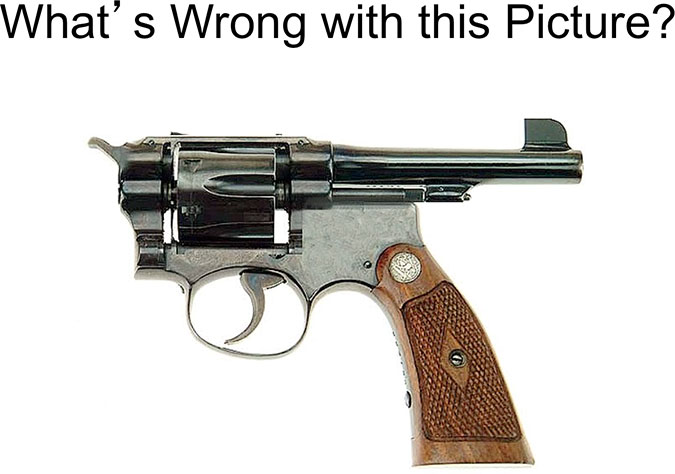 Poor service navigation and information architecture have been the great downfall of many companies, and it goes the same for software. The user wants things simple and fast. Anything overly complex requires time to learn and we live in the age where it is simply not profitable to inhibit design with convoluted features. The customer will find what they need elsewhere.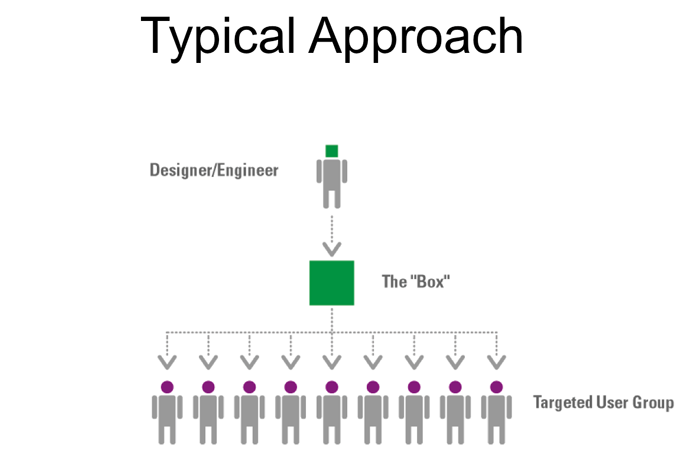 A testament to this changing nature across the globe: "One airline's IFE (In-flight Entertainment System) was so frustrating for the flight attendants to use that many of them were bidding to fly shorter, local routes to avoid having to learn and use the difficult systems. The time-honored airline route-bidding process is based on seniority. Those same long-distance routes have always been considered the most desirable. For flight attendants to bid for flights from Denver to Dallas just to avoid the IFE indicated a serious morale problem." (Cooper, 1999)1
A customer's first impression of a company is vital to success. Introducing a usable interface will set the customer up to be enthused about the brand, increasing value and market share. This is a sentiment shared with every consumable product or service. Around 15% of product reviews in trade magazines, journals and newspapers revolve around the level of user-friendliness of software (Nielsen, 1993)2. The importance of this cannot be understated, as it can make or break an image.
The best way to avoid barriers is to include the user in the earliest possible stages of design and development. Software design decisions are generally made within the first 10% of the development process and can determine 90% of a product's total cost and performance. (Aaron Marcus and Associates)3. Being forthright about usability design can keep the long-term goals of the product and company at large in line with a beneficial return on investment and higher sales figures.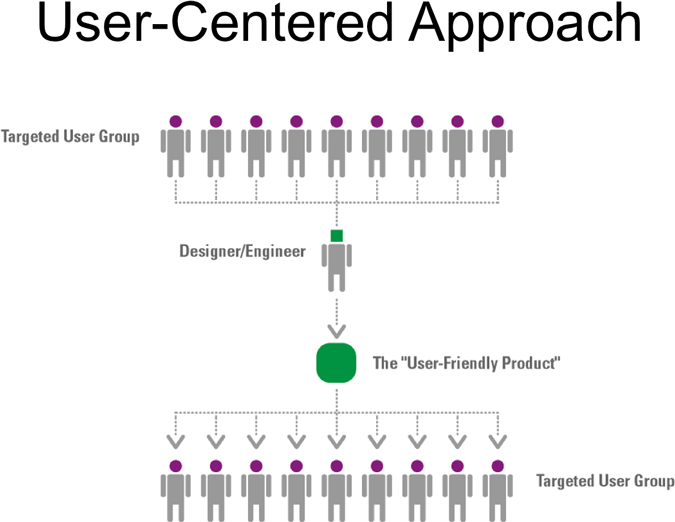 The life cycle of a product benefits greatly from a well-designed user interface. Through the evolution of the product and applying usability research, these efficient methods of development often result in a faster release of the product to the market. Being a user-centric product will result in positive reviews from the media and increase awareness of the product, establishing a trust with the consumer.
Cost-benefit analyses show positive returns on dollars invested when user-friendly techniques are introduced early in the developmental stages of product life. As more light in shed on the undeniable benefits of usability, these techniques will become standard practice through the market.
-----
1 Cooper, A. (1999). The inmates are running the asylum: Why high-tech products drive us crazy and how to restore the sanity. Indianapolis, Indiana: SAMS

2 Nielsen, J. (1993). Usability engineering. San Francisco: Morgan Kaufmann.

3 Marcus, Aaron, (2002). Return on Investment for Usable User-Interface Design: Examples and Statistics. Aaron Marcus and Associates, Inc.
---
About Teqniksoft, LLC
Teqniksoft is an international software development company with operations in North America, South America, Europe, and Asia Pacific.
We provide complete product lifecycle solutions for desktop, Web 2.0/Cloud, and mobility applications, and core competency in embedded systems engineering, CPLD and FPGA design and development, integrated circuit and PCB design and development, and building software systems for both Bare-Metal and RTOS environments. We also provide consulting services for all stages of development from architecture through QA, provide component technician services, and we have worked with all of the leading suppliers and manufacturers in the industry.
Our team has architected, designed, developed and delivered commercial products for broad spectrum of clients who range in size from large, public technology companies to early stage start-ups. The solutions cut across industries that range from Rotating Media and Solid State storage systems to viral mobility applications running on iPhone, Android, and many other mobility platforms.
Contact Information:
This email address is being protected from spambots. You need JavaScript enabled to view it.